Thursday, December 31, 2015
It's the end of the year. Let's review.
Pin It
Posted by

Shannon Ray
at 3:25 PM
No comments :

Monday, December 28, 2015
If there's one thing I obsess over while watching this show (in addition to why every acts like Amaro isn't blazing hot -- does everyone in the NYPD have impaired vision?), it's Detective/Sergeant Olivia Benson's hair. It's an ever-changing and almost always glorious mane, that at times is only like a step-and-a-half below Carrie Bradshaw's best TV hair hair.
I've been drinking wine, so my brain told me it would be fun(ish) to rank Liv's hair looks from worst to best. Let's delve into the mane-ia (OH MY GOD I HATE MYSELF) before the buzz wears off.
I HATE THIS SPIKY BABY MULLET. GO BACK TO HELL WITH THAT PLEATHER BLAZER.
While I actually think this color is pretty friggin' delightful on her, but this cut is a snip away from being a bowl cut and a flick of the wrist from an '10 Bieber. No, Liv, no.
Oh, look, this hair matches her camel, faux-suede thing. Medium-hard pass for me.
This (along with number nine) is giving me strong Lisa Rina vibes, and I mean that in the worst way. I hate Liv with flips.
Liv looks like sex with this hair. It's all about that FACE. This is a great Liv.
This is old-school Benson hair: not a highlight in sight, and a straight-up round brush blowout, like any lady of the early '00s would covet. It's nice. It hearkens back to a simpler time, when Detectives Munch and Stabler were still in our lives.
I like Liv with bangs, so suck on that.
After ten billion years, Benson gets a promotion and a center part. One of those looks really good on her and one of those is meh like whoa. You guess what's what in this bitch.
On the other hand, these waves are much more believable. Back to sex head. Into it.
This highlight placement and swooped out bang are almost my favorite OB hair to be had. It's quintessential current-ish Liv to me. Hair that would turn any Harry-Connick-Jr-playing-an-ADA-for-a-hot-minute's head.
This is the Liv-iest Liv hair that's ever lived. We've got great color, a deeeeeep side part, volume, and textured ends. It gives Liv (and me) life. I salute this hair, Sergeant.
This is Taylor Swift's cat, Olivia Benson. Okay, okay. This mofo is cute. And those ears are adorable. BUT YOU'RE NO LIV, LIV.
GLUG GLUG GLUG G'NIGHT.
Pin It
Posted by

Shannon Ray
at 10:58 PM
No comments :

Thursday, July 9, 2015
Hey, have you heard? I'm lazy as shit. In this episode of the Lazy Diaries, I cover
Sarah Potempa's Beachwaver
, the easiest tool to curl human hair. And probably horse hair, but I haven't tried that.
You can buy it a few places, including Ulta (you can use a coupon on it, too!) and even Target. I bought mine
here from Birchbox
, and used a 20% off newbie person promo code (I just googled to find one).
Via la laziness!
Pin It
Posted by

Shannon Ray
at 11:08 AM
No comments :

Wednesday, April 22, 2015
I recently bought a semi-expensive-ass hair mask/treatment/thing (don't worry, I'll tell you all about it if it's magical), but I don't even know why the f I'm playing with my own money. My favorite hair treatment costs a few dollars. Also, you can eat it.
Don't start sending me cases of those "
crazy pills
" you can buy from Spencer's yet, I'm not scooping out handfuls of Herbal Essence and ramming it into my pie hole, or anything. But while you're at the mall, make sure you pop a couple bottles of Sun Ripened Raspberry body spray from Bath and Body Works for old time's sake. Pour out a little for your homie Teddy Ruxspin, and shit. Maybe even for cassette tapes, while you're at it.
What am I even talking about?
Olive oil -- I'm talking about GD olive oil as a treatment for dry-as-hell hair. Actually, send my those pills. I think I need them.
Here's how to get moisturized, shiny hair from your kitchen cabinet:
Just get whatever-the-hell olive oil you feel like using or have on hand. You don't have to use my bougie-ass organic stuff, it just has to be made from squished-up olives.
Then, if you have long hair, make a ponytail with your ol' thirsty hair at the crown of your head. I do this to avoid getting oil on my scalp, and making the oily mess of my roots even worse. This way you can target the dry ends of your mop really easily, and it saves a ton of time. (LAZIES 4LYFE.)
Next, start applying the oil. I start with a half-handful-ish amount and go from there. How much you'll need depends on the length/texture/whatever, you've been through this shit, of your hair. Use the amount that gets it nice and saturated and feels appropriate. You know how you do.
After you've reached the level of oiliness that you feel comfortable with, put your hair in a bun and let it marinate like a sexy chicken breast. (Do you marinate stuff in olive oil? How am I an adult?)
I let it do it's damn thing for at least 30 minutes. If you want, you can go longer, you can put it in a shower cap, you can add heat to help it penetrate (heh). Put it in a Laura Ingalls Wilder bonnet for all I care, just let it sit for at least 30 minutes to work its magic.
After at least one
Judy Judge
episode, finish by shampooing and conditioning like you would on a regular day. You don't have to skip conditioner or your normal styling shit, you do your thing.
Here are the ultimate results:
Listen, this is as glossy and hydrated as my sad-sack, abused strands get. I have insanely hard water and have bleached/dyed my hair to hell and back, so this is the equivalent of a Rapunzel wig sprouting out of my head.
Not to mention, you probably already have olive oil in your kitchen. You really should, so you can make yourself a celebratory Caprese salad, or some shit, afterward.
Huzzah!
Pin It
Posted by

Shannon Ray
at 7:07 PM
No comments :

Monday, March 2, 2015
Tweets by @DavidAyerMovies
Drown you sorrows in all of the world's cold quinoa and kale salads -- Jesus Leto is no more. Jared cut off all of his hotness for a role in something called
Suicide Squad
, which is apparently a movie based on a comic. And homie is playing the Joker.
Don't get me wrong, Jared Leto is hot no matter what. He could put a rancid octopus on his head and still be sexual AF. But I like my Leto one of two ways: Catalano or scruffed up.
What do you think? Are you into this sleek shit? Tell me all of your feelings on everything.
Pin It
Posted by

Shannon Ray
at 9:43 PM
No comments :

Monday, February 2, 2015
Please disregard just about everything about this picture of me: from the cornucopia of tangles that I neglected to brush, to that zero makeup face, to a hint of a double chin -- there's a lot to take in. Man, I need to get better so I can at least walk, or something. But forget all of that -- check out the hair volume that I woke up to this morn! (Or, kind of afternoon. Life is a journey.)
I have not been shy about my flat, thin, sad sack hair probs. This shit is typically limp (heh) as hell, and I'm always fighting the good fight against it.
So while I've been in my post-surgical haze, I've been experimenting with different hair products to see if I could pump up the jam a little in this b. Plus, there are many a drugstore in a close proximity to my house of illness, and I've been using them as my "let's see how much I can move about today" testing sites. And buying a bunch of drugstore beauty shit kind of goes hand-in-hand with those outings. Uhhh doy.
Magically, one of my combos actually really worked! Here's my routine from yesterday that led to my semi-accidental overnight volume situation. And there were zero Lucky Charms involved. Or rabbits' feet.
Step one of this journey involved this
Thicker Fuller Hair Shampoo
. It's a clear shampoo that smells like soapy plants. (You know how those unisex hair products do.) It has caffeine in it, which supposedly makes your hair stand up, or something. You know, science-y shit. I don't really know the deal, but something wondrous happened.
I used it only on my roots, because I didn't want to dry out my already thirsty-ass ends. On the rest of my hair I used
Macadamia Oil Flawless
, which is
a cleansing conditioner that I ADORE
, and found for a friggin' steal at Marshall's for $14.99. Get out there, fellow cheap mofos. There's good good to be had.
When I got out of the shower I used this
Fekkai Full Volume Mousse
on my roots. I've been using
Sally Hershberger's Supreme Lift Root Spray
, which I adore, but I'm about to run out, so I thought I would give something new a whirl. I also found this at Marshall's for $9.99 (!!!), but it looks like it's discontinued, so I'll just go start researching hair transplants now, because I give the eff up.
This stuff is pretty boss. It gives great volume, while keeping hair shiny, which is a rarity in the volumizing product world. I'm usually kind of anti-mousse, but I'll totally let this one slide right into the regular hair stuffs rotation. That's really saying something. Except for the whole "discontinued" thing. There's also the whole "my life sucks" thing.
The next couple of things have nothing to do with volume, but I used it on my rug, so I feel obligated to mention them. I've already told you about
L'Oreal Professional Mythic Oil
, and I'm still toot-tooting along on that silky train. It's light and extremely moisturizing, and I want to bathe in it. With a loofah.
A new hair spritzer for me is this
Not Your Mother's Way to Grow Leave-In Conditioner
, which is pretty much a detangling leave-in conditioner with some extra grow-y stuff in it. I can't really speak (type???) to the hair-growing part, because I've only used it twice, but it makes your hair feel soft like woah. And it smells pretty delicious. So that's something.
Now play on, playa with your big-ass hair. You're welcome, my fellow flat-haired friend.
Pin It
Posted by

Shannon Ray
at 6:58 PM
No comments :

Tuesday, January 6, 2015
This week is the premiere of HBO's GIRLS fourth season. I'm pretty excited, because I love the extreme levels of selfishness of everyone on this show. It's fantastic. And makes me feel good about myself. Selfish.
So for this months' Get the Look video, I decided to do a mashup look of all of the characters. Plus, you can peep my amazing acting skills. AND vocal stylings.
Sorry, Earth.
Pin It
Posted by

Shannon Ray
at 1:35 PM
No comments :

Thursday, December 11, 2014
Winter kind of blows when it comes to beauty. Everything is hashtag XXX-TRA DRY, and it just makes life roughly 23454% worse.
Luckily, I have found some products for the hairs, face and body that will alleviate some of those wintery woes. Get off our jocks, Mother Nature. We see you.
Pin It
Posted by

Shannon Ray
at 9:55 PM
No comments :

Tuesday, December 9, 2014
It's the holiday season, FOR REAL for real. I know this because I got all up on a
National Lampoon's Christmas Vacation
hair and makeup tutorial this month for my Allure Insiders video. If you're into looking like a minx-y Beverly D'Angelo, watch away.
Now I have to go, because I have bought exactly ZERO gifts for ZERO people. Sorry I'm the worst, friends and family.
Pin It
Posted by

Shannon Ray
at 11:59 AM
No comments :

Friday, November 14, 2014
What is life anymore, really? After my eyeballs gazed upon these photos of the once at least semi-attractive diamond-encrusted vampire, I'm not really sure.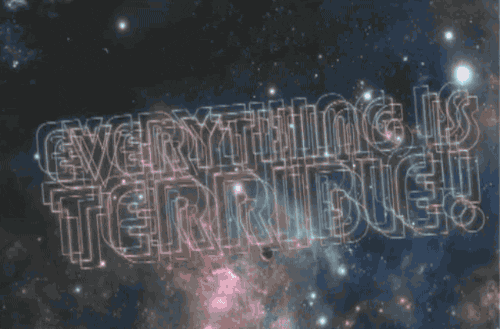 This might be the actual worst haircut I've ever seen on a dude. It looks like the world's most awful bowl cut with an additional stick-on
merkin
that you would get from a gumball machine at a porn store.
My eyeballs need a long soak in the bath. With bath salts. Maybe even BATH SALTS bath salts.
Thanks to my homie Kelly for the tip on this mess.
Pin It
Posted by

Shannon Ray
at 1:21 PM
No comments :

Sunday, October 19, 2014
Sometimes life hands you lemons. And those lemons are in the exact form of a curling iron that happens to be the perfect size, but the handle is c-blocking your hair styling flow. I love this curling iron because it's as big as a mofo and creates treasures of loose waves, but my hair is always getting yanked the hell out by the screws and springs on the clip thing-y. It's like I'm involved in a
Real Housesives
-esque fight every day.
So I decided to get rid of that shit. And it took 30 seconds. Here's how it works:
Use a screwdriver to remove the clip. Be careful, it kind of springs off at the end. Don't poke your eye out. While you're at it, avert your eyes from my gross nails. I'm a trash heap.
Then unscrew the spring part.
If you want, put the whole shebang in a ziploc and put it up. Who knows, you might want your OG curling iron back one day. I don't know your life.
That's it! I told you this was quick. No more hair-ripping-out-age for this beyotch.
Now you're free to...
(or whatever your flavor might be) your hair freely all up on your brand new curling wand.
Pin It
Posted by

Shannon Ray
at 1:00 PM
No comments :

Monday, October 6, 2014
My hair is naturally flat, fine (not even foooine) and sad. But at least I have
a sparkling personality
a lot of lipsticks. Most days I just let my mop air-dry and then style it later, if I find myself doing something that actually warrants having styled hair. Which I rarely do.
But here's the thing about having fine hair that isn't whipped into a frenzy with a hair dryer. It looks like this:
A sad-ass paper sack of bleh. That means I've had to learn how to take that bag o' sad hairs and pump up the volume into something that isn't so "I'm one of those people that wears a t-shirt on Halloween that says 'This IS My Costume', AKA I'm not even trying to try." And this routine isn't even that hard, so it's great for my people (the lazies).
Step One: Root Spray
I first spray the roots of my bangs and through the crown of my head with
Sally Hershberger Supreme Lift
. I've been using this stuff for years on years on years, and it's my ride-or-die favorite root spray. You're supposed to use it on damp hair, but f the system. I do what I want.
Step Two: Velcro Rollers
Velcro rollers are boss mofos, and if you don't know, now you know. They impart volume like woah, and are an essential part of this flat-to-full process. I put them in right after I spray on the root spray, putting them in at my roots, touching the scalp, and rolling backwards, wrapping the ends around the roller. I don't really care about incorporating the ends of my hair so much, because I'll deal with those crazies later. I secure the roller with one of those little silver hairdresser's clip things, and blast the roots a bit with a hairdryer. Then I leave them in for as long as I can while I do my makeup, ride a tiny Pegasus, pet a bunny, whatever.
Step Three: Make Some Waves
Straight hair is the opposite day version of voluminous hair. So that means after you take out the rollers, you've got to get some bends in those shafts. Hair shafts, you sick brain. How much wave and motion in the ocean you want is totally up to you. Okay, I'll stop with the innuendo. (No, I won't.)
I like for my hair to have a look that says, "I'm the middle-aged fourth Olsen sister that is meandering her way through life and the beds of European sub-royalty," so I wrap my hair around a big ol' fat curling iron and leave my ends out, to give it a messier look. If you like a sleeker, more curled look, feel free to use a smaller-barreled iron and include your ends. If you want a more pageant-y finish, use hot rollers. It's your life. Do you, and shit.
Step Four: Texturize
Now that we've got some shape happening, let's throw a little texture in the bag. I'm not going to
harp on my favorite texturizing agents AGAIN
, so just feel free to use whatever the hell you want. Just spritz/spray/shake on your product generously until you feel full and fabulous. I should write taglines for buffets.
That's it! We've made our way from limp noodle to at LEAST cooked ramen noodles. Minimum. I'm not at lasagne noodle-levels, but let's be honest, I never will be. Curse you, hair gods! I'm hungry.
Bonus Step: Clip-In Extensions
If you're still feeling blah-haired, there is one final solution: clip-in hair. I use the
14-inch EuroNext Remy extensions from Sally Beauty Supply
. If you're looking for amped up volume, clip them in higher on your dome, and if you want length, clip them lower. You can also cut and dye/highlight/whatever them because they're real hair. From a person. Somewhere. I don't really like to think about that.
Okay, that's REALLY the end of this deal. This is as thick and voluminous as I get.
Do you have any tricks to get big-ass hair? Share them with my flimsy strands. I'm down for whatever, as ususal.
Pin It
Posted by

Shannon Ray
at 8:00 AM
No comments :

Tuesday, September 9, 2014
The end is nigh, man. I am ashamed to report (like April O'Neil) that there is an actual product called the
Selfie Brush
. And, no, this isn't a
Mom Jeans-esque SNL skit
. This is real, actual life.
I have so, so many issues with this thing. Here are some of them:
Why?
The double fedora action above.
The way the girl on the right's shirt is tied.
The way a person would look talking on this. It would be worse than those old timey handset things.
Why?
There are only 4.3% of purses that could accommodate that beast.
I really don't care to rub my phone through my dirty-ass hair. (Yes, I have a hygiene problem.)
How do you even hold this when you're using your actual phone for actual phone things?
No, seriously, WHY?
What hurts the most is that this thing is
made by the Wet Brush people
, and I would sell 37% of my teeth to always have one of those puppies. Why are you effing with us so, Wet Brush People? Just keep those glorious Wet Brushes coming.
If you want to buy one of these for everyone you hate, you can buy them
here
. Jesus, take the wheel. This is exactly why we can't have nice things.
Pin It
Posted by

Shannon Ray
at 11:43 PM
No comments :

Wednesday, August 27, 2014
Listen, I'm super friggin' over Summer. It's still so ungodly hot out that I can't even leave my house, and I am completely ready for cooler Fall weather. BUT, that doesn't mean that I'm prepared for the onslaught of all things Fall-themed. The fact that Starbucks already released the Pumpkin Spice Latte is just ridiculous. IT'S TOO DAMN SOON, MAN.
Fall or not, there are a few beauty things that tend to be regarded as #SUMMERLEMONADEBIKINIWATERMELONBLAHHHH that I absolutely refuse to leave behind as I jump into a damn pile of leaves or whatever. Let's discuss.
Shiny White Talons
I really love white nails. And not only because they are the color of unicorns' fur. Don't be ridiculous. (Okay, that's totally part of it.) But they're typically thought of as the epitome of a Summer color, with that fogey-ass "no white after Labor Day" nonsense.
Bright-Mouthed B
I know, I know. Fall times are all about a vampy lip and shit. And don't get me wrong, I adore a dark lipstick. I really consider myself to be at least 67% emo. But that doesn't mean that I'm planning on giving up bright pink lips any-dang-time soon. It's just pretty, and I'm not ready. Whatever.
If you want to keep on keepin' on with the brightness, you don't have to spend 7.2 billion dollars on a crazy pink lipstick. (Although I do love the
Make Up For Ever Aqua Rouge Fuschia lip
.) If you can't really get spendy right now, I totally feel you sister. Luckily,
CoverGirl
and
NYX
both make pretty fantastic bright lips. I'm keeping it pink, baby. (And red. And dark. I WANT IT ALL,
AND I WANT IT NOW
.)
Lazy Messy Hair
Most people probably call this "beachy hair," but I veto that because I don't like the damn beach. Whatever you want to call this deal, I will not be giving it up when the season is over. This style is my go-to, mainly because it's the laziest lazy that's ever lazied and doesn't look terrible.
Here's how I do the damn thing: when I get out of the shower, I wait until my hair is damp, then spray it with a light leave-in conditioner and brush it through. Ideally, you would want to skip the brushing to maintain waves/curls, but my hair is fine and just gets tangled as shit, so I have to brush it. Then I spray
Sally Hershberger Supreme Lift Root Spray
at the roots on the top and crown of my head, and blow dry just my bangs. I let the rest of my air dry, then spray a surf spray (
Bumble and bumble
is my ride-or-die, but
this Wella one
isn't too bad, either.) throughout the length of my hair and scrunch it like it's 1989 in this piece, until it's all dry. Total time of doing actual things? Like two minutes.
If I want it a little more done and wavy, I'll pick out a few pieces and wrap them around a curling iron. Usually I don't, because lazy.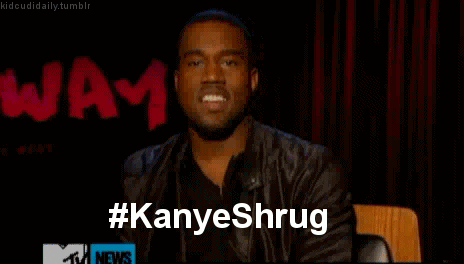 What are you unwilling to let go of from the Summertimes? Don't worry, I won't make you stop, like, ever. Get off our asses, Fall. We do what we want.
Pin It
Posted by

Shannon Ray
at 8:00 AM
No comments :