As evidenced by my Brenda Walsh t-shirt in this picture (and my 9485398525943 previous mentions), I am a big fan of
Beverly Hills, 90210.
So, when I got the chance to write a
90210-
themed beauty slideshow for
Allure
, I was like: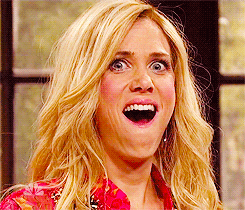 If you are firmly on Team Brenda, like it's a '92/'07 hybrid year, you can go check out "The Best Throwback Looks from
Beverly Hills, 90210"
here
. If you're Team Kelly, my condolences. Please don't get shot with a stray gang bullet and get amnesia.
Pin It