Thursday, December 31, 2015
It's the end of the year. Let's review.
Pin It
Posted by

Shannon Ray
at 3:25 PM
No comments :

Friday, November 14, 2014
Don't be afraid of black nail polish. It's come a long way from the coloring-in-your-fingernails-with-a-sharpie days. It now can really range anywhere from classy-lady-who-lunches to edgy like woah.
Glossy and Flossy
sinful colors in black on black + out the door top coat
Shiny black polish is like classic red polish with a
slight
emo edge. It goes with anything, and is perfect for any occasion. Going to Quiznos to pick up some kind of toasted something-or-other? Black nail polish. Trying on wedding dresses for an actual wedding or in a
SATC
ironic way? Black nail polish. Watching
Dumb and Dumber To
? Please don't. And also, black nail polish.
Okay, end of post! JK, JK. We have a long-ass way to go and many options ahead of us.
Flat Matte
sinful colors black on black + opi matte top coat
I really do apologize for how shitty that I am at painting my nails in a non-human garbage manner. In fact, I made this gif just for this situation. (Okay, I didn't. I made it because it should exist in the universe.)
Anyway, back to the sauce. Matte black nails are glossy black nails' IDGAF sister that dyes her hair with Kool-Aid. She also has a part-time job at Hot Topic, but mostly because of its close proximity to Auntie Anne's Pretzels. I feel her in my heart.
P.S. If you get sick of the matte look, you can just throw a top coat on that mess and you're back to shining bright like a cubic zirconia.
Alt black
If I still haven't convinced you that black nails are boss shit, then maybe I can interest you in an almost-black polish? If you really need a tiny dab of color in your nail life, I present you with these options (from left to right): CND Midnight Sapphire,
Essie Devil's Advocate
,
OPI Here Today...Aragon Tomorrow
,
OPI Suzi Skis in the Pyrenees
. All of these boo boos look pretty much black, but in direct lighting -- blam, pow -- a little color. Get on my darkness level.
See? Black nail polish is crazy versatile. And if you still don't aren't feeling it, you can just paint your nails pinky and sparkly. I still love you the most.
Pin It
Posted by

Shannon Ray
at 11:54 AM
No comments :

Wednesday, August 27, 2014
Listen, I'm super friggin' over Summer. It's still so ungodly hot out that I can't even leave my house, and I am completely ready for cooler Fall weather. BUT, that doesn't mean that I'm prepared for the onslaught of all things Fall-themed. The fact that Starbucks already released the Pumpkin Spice Latte is just ridiculous. IT'S TOO DAMN SOON, MAN.
Fall or not, there are a few beauty things that tend to be regarded as #SUMMERLEMONADEBIKINIWATERMELONBLAHHHH that I absolutely refuse to leave behind as I jump into a damn pile of leaves or whatever. Let's discuss.
Shiny White Talons
I really love white nails. And not only because they are the color of unicorns' fur. Don't be ridiculous. (Okay, that's totally part of it.) But they're typically thought of as the epitome of a Summer color, with that fogey-ass "no white after Labor Day" nonsense.
Bright-Mouthed B
I know, I know. Fall times are all about a vampy lip and shit. And don't get me wrong, I adore a dark lipstick. I really consider myself to be at least 67% emo. But that doesn't mean that I'm planning on giving up bright pink lips any-dang-time soon. It's just pretty, and I'm not ready. Whatever.
If you want to keep on keepin' on with the brightness, you don't have to spend 7.2 billion dollars on a crazy pink lipstick. (Although I do love the
Make Up For Ever Aqua Rouge Fuschia lip
.) If you can't really get spendy right now, I totally feel you sister. Luckily,
CoverGirl
and
NYX
both make pretty fantastic bright lips. I'm keeping it pink, baby. (And red. And dark. I WANT IT ALL,
AND I WANT IT NOW
.)
Lazy Messy Hair
Most people probably call this "beachy hair," but I veto that because I don't like the damn beach. Whatever you want to call this deal, I will not be giving it up when the season is over. This style is my go-to, mainly because it's the laziest lazy that's ever lazied and doesn't look terrible.
Here's how I do the damn thing: when I get out of the shower, I wait until my hair is damp, then spray it with a light leave-in conditioner and brush it through. Ideally, you would want to skip the brushing to maintain waves/curls, but my hair is fine and just gets tangled as shit, so I have to brush it. Then I spray
Sally Hershberger Supreme Lift Root Spray
at the roots on the top and crown of my head, and blow dry just my bangs. I let the rest of my air dry, then spray a surf spray (
Bumble and bumble
is my ride-or-die, but
this Wella one
isn't too bad, either.) throughout the length of my hair and scrunch it like it's 1989 in this piece, until it's all dry. Total time of doing actual things? Like two minutes.
If I want it a little more done and wavy, I'll pick out a few pieces and wrap them around a curling iron. Usually I don't, because lazy.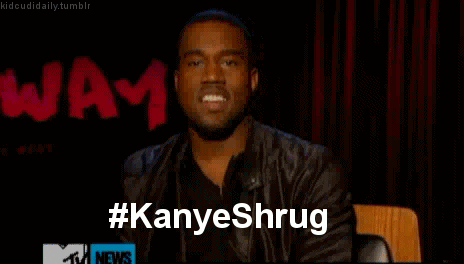 What are you unwilling to let go of from the Summertimes? Don't worry, I won't make you stop, like, ever. Get off our asses, Fall. We do what we want.
Pin It
Posted by

Shannon Ray
at 8:00 AM
No comments :

Saturday, August 16, 2014
Sometimes I have high hopes for myself in life. These are rare bursts of positivity, but they do happen occasionally. Most recently, I decided that I could save shitloads of money on beauty products through couponing. (Yeah, I had just watching that gluttonous terror of a show
Extreme Couponing
, but whatever.)
So I ripped out a sad sack stack of coupons and went to CVS. They were having a buy one, get one half off sale on a lot of the cosmetics, so I thought I could save more that way. That's how you do these kinds of deals, right? Right???
Well, I effed up right off the bat.
I found the
Sally Hansen Color Foil
polish that I've been looking for for a couple months, and it was zero percent off with exactly zero coupons. It was $7.79, and I had to have it. I think that you can tell that I'm going to suck a big one at couponing. (Blatant foreshadowing alert.)
Before I move on to my other coupon happenings, let's talk about this polish. Basically, I wanted a unicorn, and I got a horse with wearing a party hat. Which is still cool and shit, just not slap-someone-across-the-face-with-white-satin-gloves-due-to-excitement cool. I really wanted this polish to be ridiculously shiny. Like, I could catch light and sear people's eyeballs with my nail beds, shiny. Maybe even do it to myself accidentally, then be forced to wear a badass eyepatch, like I've always wanted. That didn't happen. It's pretty much a
touch
shinier than the
Revlon Top Speed Polish in Sterling
.
But here's the bigger issue -- because the instructions tell you not to use a base or top coat, this shit is already scratched. And I painted my nails, like, three hours ago. But, it did dry really friggin' fast.
Don't get it twisted after all of my light-to-moderate bitching, I still like the polish, and will totally use it. Just don't expect to cry tears of joy when you
see our wedding announcement in the
New York Times.
I probably won't even send it a Garfield valentine.
Now let's get back to the point of this whole freaking post. I DID actually end up using a couple coupons. I had a $1 off any Maybelline lip product, so I went with the
Maybelline Sensational Lipcolor in Deepest Cherry
, which was $7.99 originally. After the coupon and $1.50 in Extra Care bucks I had, the final price came to $5.49. Meh.
I was actually pleasantly surprised with the texture of this lipstick. It's creamy and moisturizing, but not feather-y, and it doesn't wear off in a weird and blotchy way, but
the pigmentation is pretty mediocre

. When I picked the shade, I was expecting a deep-ass wine-y/black cherry/(Ron) burgundy color, and when applied, it's more of a berry/raisin/sangria. I'm not mad at it, but, once again, I'm not filled with a burning lust. It's nice. It's fine. Whatever.
All of the Maybelline cosmetics were part of that whole buy one, get one half off sale that I was blathering on about earlier, so I still had to pick another product. I also had a $3 off any Maybelline Dream something-or-other product, so I grabbed the
Maybelline Dream Bouncy Blush in Peach Satin
, which had a retail price of $7.79. So, after the 50% off thing and the coupon, I paid $.89 for this mofo. Yay-ish!
I like this stuff. I'm not a cream blush connoisseur, due to my oily gross-assness, but this has more of a gel-like texture. It wears well, and didn't make my skin feel significantly more like a greasy bag o' french fries. The color choices are pretty, and it's easy to apply: just dab it on with one of your digits, and go fly a kite or something, I don't know your life. The biggest drawback is that, after using it just once, I feel like I have already used a lot of the product. The dome-y part is already indented, so it's not going to last a hella long time at this rate. Be warned, at al.
Here's the bottom line of my non-extreme couponing non-extravaganza -- I saved $9.40 and spent about $20 on a measly-ass three items. File that shit under "not impressive" in your filing cabinet, and lock it up tight. The sad thing is that I also had a couple of Rimmel coupons, but I only wanted some of those badass Kate Moss lipsticks, and those weren't included. I also had a L'Oreal coupon that I found crumpled up in the bottom of my purse when I got home. So, I clearly I'm the actual worst at trying to be fiscally responsible, and I won't be quitting my day job. If I had a real, adult-like, full-time day job.
Iyanla, fix my damn life.
Pin It
Posted by

Shannon Ray
at 3:52 PM
No comments :

Wednesday, July 23, 2014
I kind of bought a lot of shit last week, so I decided to make a haul video, even though I kind of hate them. So here's nine minutes of your time that you'll never get back, but check it out if you want to see all of the craps that I bought. If not, that's cool.
I guess...I guess I'll just see you around, then.
Pin It
Posted by

Shannon Ray
at 9:00 AM
No comments :

Sunday, June 1, 2014
I'm really trying not to be a
broken record in this bitch
, but it's hot. And when the going gets hot, that really only means one thing: It's Summa, Summa, Summatime (Summatime). I kind of hate Summer, because it's just so damn sunny and people are always all, "It's BEAUTIFUL out," which is just pretty much the opposite of my life's motto. Plus, I refuse to wear a bathing suit, or even shorts, so this shit just ain't for me. In a nutshell.
Everyone else in the Summertimes:
Me in the Summertimes:
There is one exception to my general grumpy ass-ness when it comes to all things Summer -- I LOVE A BRIGHT NAIL POLISH. This is the time of year when all of the polish brands release their brightest and cheeriest hues, and I was lucky enough to get to sample the newest from
China Glaze, with their Off Shore Collection
.
If you can actually follow along with my cluster eff of a photo below, you can get a hands-on view of what the collection is working with.
china glaze off shore collection, $7.50 each
Every bit of the polishes are appropriately vivid, and all but one of them are a creme finish. (The deep orange-y "Stoked to be Soaked" has a semi-pearly look.) There are a few of the lighter polishes that I feel like would be best with three coats, because they're on the thin side, but overall they all go on well.
I was surprised to find that I genuinely liked all of the polishes. While just peeping them in the bottle, I felt pretty "meh" about a few initially, but after getting them up on my phalanges, I was pleasantly impressed by the entire lot.
Bottom line, if you're into colorful nail polish, these will 100% be your jam. Even if you're a straight-up grouch ass like me.
China Glaze's Off Shore Collection is available at Ulta and Sally Beauty Supply starting in June (so, like, now), so get on it. Don't worry, I'll still be holed-up in a darkened room with my beautifully bright claws.
Pin It
Posted by

Shannon Ray
at 9:02 PM
No comments :

Tuesday, May 20, 2014
I'm figuratively dying, man. And not even in a friggin' cerebral, existential crisis kind of way. I'm talking about how it's hot as shit, and I want to cry and/or never, ever leave my house because it's over 100 degrees outside. Which is an INSANE temperature to expect a human to exist normally. (RIP, polar ice caps.)
In order to ease my First World pains, I've done some beauty soul-searching to find products that a) make me feel better, and b) help me to semi-live a life that seems like it's happening in a post-apocalyptic Earth.
Even if it doesn't yet feel like the ninth ring of Hell where you're living,
ANTI-WINTER IS COMING
, so you better step to planning.
Alt White Mani
My love for a fresh-to-death white polish job is right up there (almost) with my fondness for wine-drinking times. But after awhile I get a little bored with the same ol' thang, and want to find a way to mix it up when it comes to that bright white mani. Don't worry your pretty little head, because I've found a couple options to update this whole deal.
My first alternative (above) was sampled to me by the indie polish brand Seven and Parker. The shade is called "Mr. White," and it's a frosty, opaque white with a touch of silver, from the brand's upcoming Reservoir collection. It's not available just quite yet, put
S&P's "Girl in Pale Pink Coat"
is a very pale pink shimmery polish that has a similar feel. Or just keep an eye out on the
Seven and Parker website
for "Mr. White" to become available. This is the perfect polish for a cool-toned white option, and I can't get enough.
If warm tones are more your thing, my girls at
Floss Gloss
sent me some bomb white substitutes.
"Biscuits"
is an almost buttery cream color, while
"Selena Corpus Crystalina"
is a sheer white glitter that's great to top off whatever polish you're currently feeling. Or you can layer them together and create a sugary, all-white-everything buttered biscuit dream. It's your world, baby.
Skindinavia: The Makeup Primer Spray
I begged Skindinavia to send me some of their brand new
Primer Spray ($35)
, because I pretty much feel the need to use a primer anytime I wear foundation, but with this hot ass existence currently happening, the thought of slathering another layer of something on my face is less than mf-ing appealing. This formula is a super-lightweight spray, so it's perfect for the summertimes. It made my foundation stay put even after going to the gym because, YES, I'm one of THOSE that wears makeup to workout. I know, I'm the worst.
I actually took a picture of my hand using the primer with foundation, then without, but my embarrassment over my extremely poor hand selfie-ing skills prevented me from posting it. I do have some standards, believe it or not. But the with-primered hand foundation was much, much smoother than the sans-primered hand. Just trust me on this one.
Tarte: Not So Slick Blotting Papers
Reason number 309485039 that crazy hot weather can suck it? It gets my oil glands kickin' into overdrive. And although I will use those rubbery drugstore blotting papers (as well as toilet paper, receipts and the back of my hand) in a pinch, I've always been a little bothered by what exactly those little homies are made from. Bike tires? Old scrunchie elastics?
I didn't worry about that at all when tarte sent me these
tarte not so slick blotting papers ($10)
to try. They're naturally-derived, but still sop up oil better than the longest Target receipt. CANNOT LIVE WITHOUT.
Powerful Drugstore Lips
Spring and Summer make me want to wear the hell out of a heavy-hitting lipstick. And because I like a variety to spice up my mouth area, it's even better if that 'stick is super-affordable. I've accumulated a pretty boss arsenal of lovely lipsticks, but these two just keep popping up on my lips. As you can see, these mofos are well-loved/used and abused.
I've already shared my deep affections for
NYX Matte Lipstick in "Indie Flick" ($6)
, but it bears repeating. That's how into this lipstick I am. A new(ish) love for me is the even lower-priced
Wet n Wild MegaLast Lip Color in "Sugar Plum Fairy" ($1.89 at Walgreens)
. You literally don't get more affordable for a bangin' lipstick than that. What make these an even better deal? They both are highly-pigmented and last all the live-long day. Top that!
P.S. Robin Lively is the best Lively. Don't argue with me.
Brush on Block
I almost didn't include this little guy in this round-up, but I use it a ton so it just felt necessary. But full disclosure on this one: someone sent this to me FOREVER ago to try, and I just now started using it. When I went to get all the deets on it today, I noticed that what I've been using expired a year ago (don't care, 10/10 will still use), and also the company and packaging seems to be completely different. Either way, I really think that this is a great product, so I'll tell you all of the current info.
Brush on Block ($30)
is an SPF 30 mineral powder sunscreen with a retractable brush protector thing-y on it, which makes it really portable and easy to use and store. The powder actually comes through the makeup brush, so you just brush it all over your face before you go outside. I like to walk to a coffee shop that's about half a mile from my house a few mornings a week, and this is so easy to brush on in the morning without worrying about rubbing on a sticky ass SPF lotion. It really meets my lazy, vampiric skin needs quite nicely.
It does have a touch of color to the powder, so I don't know if it would blend well with deeper skin tones, or if it's pretty translucent on everyone. (The website says it's translucent.) One bonus for this stuff is that you can
buy refills for $16
, so you aren't buying the whole damn brush thing every time. Bottom line -- this stuff is a total oldie-face preventative that I need in my life.
That's it. I've spilled every Summer secret I have now. So I guess I'll meet you guys at the crossroads. Or tomorrow-ish. Whatever.
If you need me, I'll be posted up in Alaska, like woah. But keep my sweaty ass company by telling me all about your favorite Summery products in the comments.
Pin It
Posted by

Shannon Ray
at 6:56 PM
No comments :

Tuesday, March 25, 2014
It's officially Spring, you guys. So that means it's time to get our beauty shit
so fresh and so clean, clean
. But mostly just fresh.
With seasonal changes, I usually like to get some of that new new to spruce up my makeup flair, but due to broke ass-inducing circumstances like having to pay boring taxes and one of my dogs having to have double knee surgery, that cash flow game is pretty damn tight. So I decided to try to keep it affordable and spend $20 at the drugstore, just to find a few key things to help Stella get her groove back on the cheap.
This is seriously the state of one of my local drugstore beauty aisles. Was there a zombie apocalypse involving shitloads of liquid eyeliner and I was completely unaware? And if you wanted to buy a mascara here, you had to go get a clerk to unlock a anti-theft deal to get to it. Is mascara now pots o' gold? Am I unwittingly living on Riker's Island? Too much, drugstore. Too much. Regardless of what kind of effery was going on, as you can see I effectively spent my twenty dollars. Plus a couple of extra dollars. Whatever. I'm no Suze Orman. Here's what I ending up getting:
The one thing that I knew I wanted to get this Spring was an orange-y hued lipstick. Every beauty publication in the universe (seriously, google it) is saying that this is THE COLOR YOU MUST HAVE ON YOUR LIPS OR YOU'LL DIE OR SOMETHING, so who am I to buck the system? I also knew I wanted to get something matte, because that's my deal, so I was delighted to find the bright orange (with a touch of red)
NYX Matte Lipstick in Indie Flick
. It's a damn dream.
Because I wanted to keep the focus on that bangin' ass lip color, I wanted to keep the rest of my face as neutral as Switzerland (
or Sweden if you're Jessica Alba
). I've been dying to try the
Maybelline Color Tattoo Dare to Go Nude Collection
, so I settled on
Sleek & Spice
, which is a taupe with a dab of metallics. This isn't my first go-round with Color Tattoo shadows. I really love them because they're a gel-like texture, but DO NOT CREASE like a pair of linen pants at a Southern wedding. They're great. And you can layer them with powder shadows. Get on this train.
I next found the adorable cobalt blue turban/headband thing, and my day was made. I have roughly two billion of these because they cover a multitude of unfortunate circumstances, like my huge forehead and dirty hair. I hoard these things. I'm kind of like Brett Michaels and his bandanas about it.
Once I got that little guy, I was kind of on the blue kick, even though I am not a matcher in any part of my life. Either way, I fell in love with,
not a stripper
, but this
Sally Hansen Xtreme Wear in Pacific Blue
polish. It's GD lovely. Bonus: I only used one coat and it was completely opaque. Yay for lazy enabling!
Here's the finished product of my Spring-y reboot.
I'm super happy with how I spent my twenty spot. I would have probably just spent it on brokedown mall gumball machines anyway. What are you guys craving for Springtime beauty stuffs? Tell me what else I can buy.




Pin It
Posted by

Shannon Ray
at 4:37 PM
No comments :

Saturday, March 15, 2014
They say, whoever the hell "they" are (Illuminati?), that fashion and beauty trends are cyclical, and everything comes back after about 20 years. That means we're smack dab in the middle of the 90s again. I've totally been there and done that, in middle and high school, and it was all terrifyingly terrible. With those feelings in mind, I've taken these boomeranged 90s beauty trends and given them a slightly modern tweak, so I can avoid flashbacks of the most awkward time in my life. Now I will be able to continue living like a friggin' human being, for the most part, without having to listen to a "Jock Jams" compilation album on repeat.
Chocolate Rain Nails
Yes, I used a "
Chocolate Rain
" reference in 2014. I know not what I do. The bad mofos at
Floss Gloss
sent me a sample of
Blood, Suede & Tears
a while back, and I have never gotten around to using it until now. There's a reason for my madness -- I have deep-seated issues with chocolate brown nail polish. It was my polish du jour (for every jour) in high school, so I'm almost still burned out on it. Like the Celine Dion
Titanic
song. It's all still filed under "too soon" in my brain.
But then I actually TRIED this polish, and it's pretty damn boss. I decided to top it off with my OPI Matte Top Coat to give it a more leathery look, and it looks 0% like my high school nails, but still has a hint of that 90s vibe. IN YOUR FACE, 1998!
Brows to the Max
Okay, so maybe the 80s are the most known decade for big ass brows, but I refuse to think about sperm-y eyebrows of the mid to late 90s. I can't. I'm talking those lush-to-death
Linda Evangelista
brows that just won't quit. Those things are bad boys for life. (You know Puffy's going to try to sue me now.)
The biggest, boldest brows are built in two steps. (And in a day. Take that, Rome!) First, create the shape of the brows you want with an eyebrow pencil that's a couple of shades lighter than your hair color. Because this is the part that really shows on your skin, and doesn't stick to your hair, you don't want the pencil to be dark and super obvious. After you've penciled up, fill-in the stencil you've created with a slightly-darker-than-your-hair brow powder. Always follow the direction of the hair growth of your brows, to keep them looking natural and non-tattoo-like. Viva la bushy brows!
Kate Moss-esque Zero Effs Grunge Hair
The queen of 90s-I-don't-even-care-about-anything-I-just-happen-to-be-hot-and-my-boyfriend-is-Johnny-Depp hair is obviously Kate Moss. I mean, look at
this
picture. It's so meta 90s that you want to scoff your a-hole off. And Kate's like, "Wheeee! I just woke up this way! Next to Johnny mf-ing Depp in his sexy prime! I have quirky and adorable teeth! I kind of paved the way for Kirsten Dunst! I never got a thank you letter for that, but I'll let it go!
Frozen
! Adele Dazim! Isn't my hair so damn recklessly fabulous?"
Here's the best thing about this 90s hair resurgence: it's perfect for lazies. It really looks best with air-dried, messy hair, and this takes almost zero effort. And, really, second-day hair works even better, if you can stand it. I usually can't do second-day hair sans chapeau (thanks, seven years of French) but I treated my slightly oily hair here with the
Jonathan Dry Dirt
spray, which I was given a sample of, to sop up a little grease and add some texture and volume. My non-blow dried hair is limp as the limpest noodle (insert your own dirty joke, freak-a-leeks), so I've been using Dry Dirt on the daily, and it's the perfect mix of texture with a teensy bit of hold. The cherry on the 90s hair cake (that's disgusting) is a deep side part, so part it up. Okay, where's Johnny Depp? Side note -- how often do you think JD washes his hair? Twice a month, tops, I bet.
Gloom n' Doom Lips
Remember, like, seven paragraphs ago when I told you I was almost irreparably damaged in my beauty brain by my own brown nail history? I pretty much felt the same way about dark lips, man. As you can see by Exhibit A above, I really favored dark brown lips in my teenaged years. So when the dark lipped trend recently bared it's beautifully monstrous head again, I had to find a way to flip the script to let the darkness back into my life, without feeling like I was participating in a horrible
Freaky Friday
-like experiment.
I achieved this by pretty much living and dying by
this picture
of Lily Collins when it comes to dark n' lovely lips. Instead of a brown-ish based lip, I favor deep reddish burgundy, like
Urban Decay Revolution Lipstick in Shame
. For maximum impact, I keep the rest of my mug relatively on the down low and let my lips do the talking. It's like my old school brown lip game, with a new school twist. As for my choker collection, it's been put out to pasture. Sorry, world, I'm not ready.
Pin It
Posted by

Shannon Ray
at 3:35 PM
No comments :

Friday, March 7, 2014
This month for
Allure
, I funneled all of my crazy, weird love for pop stars into a slideshow all about "10 Beauty Looks Inspired From the 10 Times You Wanted to Be a Pop Princess." Go check it out
here
.
Pin It
Posted by

Shannon Ray
at 12:08 PM
No comments :

Monday, December 2, 2013
My life is so effing hard. I really enjoy having beautiful/well-manicured nails, but I can't afford to get professional manis, and I hate taking the time to do that sh*t myself, just to have those mofos chip in 37 minutes. Eff you, nail chips. You're a d*ck.
Don't you worry your beautiful little angel fish face about this, though. Over my years, upon years of working against the man (AKA terrible manicures), I have developed a system that allows nails to be not-so-the-worst. (Yay?)
Keep That Sh*t Fresh to Death.
One of the world's biggest c-blocks to a lasting manicure is oil on your nails that cause premature polish chip-ilation (see what I did there?). The easiest way to wipe out that problematic nonsense is to give your claws the ol' cotton ball swipe with acetone. It will zap the oils from your nails, leaving those b*tches primed and ready for polishing.
Tip:
Make this the last step before you start mani-ing. (Don't wash your hands, put on lotion, pet a rapid howler monkey after.)
Get Your Coats Right.
Have you seen the sign? Lasting manicures should start with a(n Ace of) base coat and end with a top coat. After the above acetone wipe, apply a base coat, followed by watching a couple minutes of the
Real Housewives
franchise of your choice. Then go to town, painting on two coats of your chosen polish. Watch a few more minutes of NeNe Leakes giving it to somebody, then finish off with the top coat, making sure you get that top edge of your nail, just to seal that mess in right. Get it right, get it tight, as instructed by Bubba Sparxxx.
Tip:
To help your nails dry faster, run them under really cold water after they've dried a bit.
Cuticle Oil? More Like Beautiful Oil.
I love cuticle oil, man. Not only does it keep your cuticles conditioned, but it also keeps your manicure looking all shiny and sh*t. This CND bad b is my favorite of the cuticle oils, but you can even use olive oil, if that cheap tip is more your style.
Stick It Real Good.
There is one sure-fire way to avoid a chipped ass mani at all costs -- NAIL STICKERS. When they start getting weird and peel-y like, you can peel the stickers off and be on to the next one. Suck at nail art, but want to be a fancy ass? NAIL STICKERS! Hate waiting for polish to dry because you're impatient? NAIL STICKERS, MOFO! You get the idea.
Tip:
For best staying power, start with the acetone wipe from the jump off.
Now, go, get out of here! Off to the wild you go, with a hot ass, lasting manicure.
I'll see you kids later.
Pin It
Posted by

Shannon Ray
at 2:32 PM
No comments :

Tuesday, September 24, 2013
Being a semi-old person has its perks, you guys. I've seen some sh*t, done some sh*t, and learned some sh*t.
After literally doing some disgusting and horrific things to myself in the name of beauty, I've wised the eff up and I am bringing those lessons to you. Please, learn the errors of my ways, then make fun of my bullsh*t.
Ghost-Faced Killah
how NOT to have an even skin tone
I've only gotten my makeup done twice in my life. The first time was my Junior year Homecoming dance (my dress was a satin/velvet/ballgown-style hideous disaster as seen above), and when we got the pictures back, like you had to do in the olden days of yore, the bottom half of my face was completely white. The makeup artist had used some kind of powder that reflected light and made me look half like a member of Insane Clown Posse in photographs.
The lesson? Photograph yourself in makeup before your pictures, when it comes to big events in your life, to make sure your face is of a humanoid skin tone. You can also check your makeup in whatever light source (outside, fluorescent, starry nights, I don't know your life) you will be in, to make sure it's on the up and up and you don't look crazy as eff.
Whatever Hair, Don't Care
chokers 4 eva
Let me set the semi-awful scene for you for my terrible hair story: It was the late 90's, and sh*t was tacky as hell. I worked in the mall, so I also got my highlights done at said mall. Then I decided to flip the script on my sh*t and told my mall hair stylist to "do whatever she/he (to protect the guilty) wanted to my hair." The above picture is a grown out version of what I got, which was a short, flippy, 40ish woman's haircut. I was about to start my senior year of high school. F*ck. Needless to say, my senior pictures were so bad that I can't even find any to show your asses, and I spent my senior year with a hair full of bobby pins and a baby ponytail, while desperately trying to grow that sh*t out.
Here's the real real on that story -- even if you don't know exactly what you want to do to your hair, there are exactly 34,984,093,489 things that you can do with haircuts and such, so always at least know WHAT YOU DON'T WANT. Save pictures on your phone, rip sh*t out of
Cat Fancy
; I don't care, just have some ideas when you go in. Talk to your hair stylist about what you like, and don't like, so you don't end up looking mildly
OG Kate Gosselin-esque
.
Talons of the Acrylic Variety
how did i put effin' contacts into my eyeballs?
Let's be honest, acrylic nails are pretty much a billboard for how to not
have an A-1 beauty day
. Sadly, I had long ass (and occasionally short ass) acrylic nails on and off for a billion years of my life. And because I'm cheap and poor, I usually went to relatively low-end nail salons. These were the places that use straight up drills with nail files attached on your natural nail. CLEARLY, THAT SHIT IS NOT GOOD FOR YOUR NAILS.
I probably shouldn't have to say this, but don't let a b use a drill on your damn nails, like, ever. It will thin your nails, and really, really damage that sh*t. Plus, nails are pretty much the one area that I believe that natural is the way to go.
Am I alone in my terrible foolery of beauty past? Please tell me you guys have done hoodrat sh*t, too.
Don't leave a b hanging, tell me all about it in the comments.
Pin It
Posted by

Shannon Ray
at 4:32 PM
No comments :