Listen, I'm super friggin' over Summer. It's still so ungodly hot out that I can't even leave my house, and I am completely ready for cooler Fall weather. BUT, that doesn't mean that I'm prepared for the onslaught of all things Fall-themed. The fact that Starbucks already released the Pumpkin Spice Latte is just ridiculous. IT'S TOO DAMN SOON, MAN.
Fall or not, there are a few beauty things that tend to be regarded as #SUMMERLEMONADEBIKINIWATERMELONBLAHHHH that I absolutely refuse to leave behind as I jump into a damn pile of leaves or whatever. Let's discuss.
Shiny White Talons
I really love white nails. And not only because they are the color of unicorns' fur. Don't be ridiculous. (Okay, that's totally part of it.) But they're typically thought of as the epitome of a Summer color, with that fogey-ass "no white after Labor Day" nonsense.
Bright-Mouthed B
I know, I know. Fall times are all about a vampy lip and shit. And don't get me wrong, I adore a dark lipstick. I really consider myself to be at least 67% emo. But that doesn't mean that I'm planning on giving up bright pink lips any-dang-time soon. It's just pretty, and I'm not ready. Whatever.
If you want to keep on keepin' on with the brightness, you don't have to spend 7.2 billion dollars on a crazy pink lipstick. (Although I do love the
Make Up For Ever Aqua Rouge Fuschia lip
.) If you can't really get spendy right now, I totally feel you sister. Luckily,
CoverGirl
and
NYX
both make pretty fantastic bright lips. I'm keeping it pink, baby. (And red. And dark. I WANT IT ALL,
AND I WANT IT NOW
.)
Lazy Messy Hair
Most people probably call this "beachy hair," but I veto that because I don't like the damn beach. Whatever you want to call this deal, I will not be giving it up when the season is over. This style is my go-to, mainly because it's the laziest lazy that's ever lazied and doesn't look terrible.
Here's how I do the damn thing: when I get out of the shower, I wait until my hair is damp, then spray it with a light leave-in conditioner and brush it through. Ideally, you would want to skip the brushing to maintain waves/curls, but my hair is fine and just gets tangled as shit, so I have to brush it. Then I spray
Sally Hershberger Supreme Lift Root Spray
at the roots on the top and crown of my head, and blow dry just my bangs. I let the rest of my air dry, then spray a surf spray (
Bumble and bumble
is my ride-or-die, but
this Wella one
isn't too bad, either.) throughout the length of my hair and scrunch it like it's 1989 in this piece, until it's all dry. Total time of doing actual things? Like two minutes.
If I want it a little more done and wavy, I'll pick out a few pieces and wrap them around a curling iron. Usually I don't, because lazy.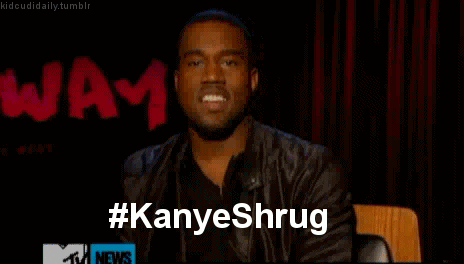 What are you unwilling to let go of from the Summertimes? Don't worry, I won't make you stop, like, ever. Get off our asses, Fall. We do what we want.
Pin It