Thursday, December 31, 2015
It's the end of the year. Let's review.
Pin It
Posted by

Shannon Ray
at 3:25 PM
No comments :

Tuesday, December 22, 2015
There are days when your lips are all, "FEED ME (MOISTURE), SEYMOUR," and you slather the hell out of your lips with the glossiest gloss that's ever glossed. Then there are the times that you crave a lasting color on your lips that won't fade away like the hotness of the dudes in Color Me Badd. Group B, this is for you.
Don't even worry, there's no need for you to go out and buy a long-last lipstick for all of that, Jazzy Jeff. There are some easy steps you can take to get that long-ass lip wear without spending one more penny on another lip product.
1. Line Time, All the Time.
You'll start by lining your lips, but not in a brown-liner-on-the-periphery-and-wait-for-the-white-frosted-lipstick kind of way that you might think of when I say lip liner. I'm talking all over your damn lips, like you're using a Barbie-sized lipstick.
This works like a primer for your lip, and just gets the shit you're about to apply to stick like an Elmer's glue stick for your ass. I will almost always use a nude-colored liner, regardless of the lip color I'm going to apply, but if you want the shade to stay vibrant as eff, line with a similar-to-the-lipstick color.
2. Skip the Gloss, Boss.
Listen, I love lip gloss as much as the next Mariah Carey impersonator (this is just an assumption), but gloss sucks when it comes to staying power. You can quite literally kiss that shit goodbye after one sip from your constant companion, AKA your wine glass.
Instead, use a lipstick for lasting color. Matte finishes last the longest, but I actually picked a pretty moisturizing shade (CoverGirl Lip Perfection Lipstick in Spellbound) for this, just to prove you don't have to use something that will suck all the moisture out of your mouth to get this hootenanny to work. Live your life -- you know how I do.
3. Do It Powdered Doughnut Style.
The last step in the game is to grab a separated tissue or that really thin and shitty two-ply toilet paper and put it over your freshly-painted lips. Apply a translucent powder over the tissue/TP/whatever you want, using a puff or a powder brush.
The powder will soak up a little of the oiliness of the lipstick and get that shit to stay like Lisa Loeb, without any of the drying or discomfort of a long-wear lipstick. Now you're free to go do your damn thing, without that c-block of a faded an uneven lipstick situation.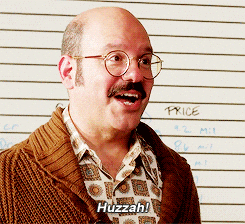 Watch out mouth, here comes wine.
Pin It
Posted by

Shannon Ray
at 4:27 PM
No comments :

Tuesday, November 3, 2015
Time for some real talk -- this post is not for a super-glammed out mug. Reference this for when your face has a haze of meh all over it, and you need to look like functioning human head. The days when you're not shooting for the stars, you're just aiming for the horizon, I guess.
Let's see what we're starting with:
Pretty, pretty, pretty blah.
And as you can see, I am the ultimate trash, because I was watching
Vanderpump Rules
in the background. Hey, Jax's fourth nose job. Thanks for being here.
Also, please ignore my overly bronzed bod. I put on self tanner and haven't washed off the color guide yet, because ultimate trash and all.
Let's ignore all that noise and working on this mug.
Let Your Brows Carry You Through the Tough Times
Take a lesson from my best friend
Britney Spears
-- having actual eyebrows on your face can make a world of difference in life. And if not life, at least your face. It brings a structure and shape to your eye like nothing else really can.
Today I used
Anastasia Dipbrow Pomade in Dark Brown
to fill these puppies in, but you can use whatever you have in you Downtown Julie Brow(n) arsenal -- eyeshadow, brow powder, pencil -- live your life. Just fill in the sparseness and bring a little more boldness to those sad sacks. If you have naturally sad sacks like I do.
Bring Some Drama Lite to Your Eyeballs
I once interviewed Trish McEvoy (#humblebrag), and
the best tip she told me was how to create the appearance of fuller lashes
by dotting eyeliner between your actual lashes on your upper lash line. As inelegant as the following sounds (surprise, surprise, coming from me), if you
lightly
smoosh a creamy eyeliner into your eyelashes, it looks like you have a billion lashes without giving the appearance of liner. It's just like, "Hey, you've you dope eyelashes. And a lot of them."
For this, I used
Eddie Funkhouser Graffiti Creme Eye Pencil
(which they sent me like a year ago and I just tried recently and love for this), but you can use anything with a creamy or gel texture. Just not a super-hard (heh) pencil. It will pull too much and not give you enough color payoff.
For the finale of your David Blaine-level lash illusion, finish up with a wiggle of mascara. I used
L'Oreal Voluminous Superstar Mascara
for this, which is one of those two-sided deals, but I just used the actual mascara side and skipped the primer side. You know I'm lazy to the bone.
One of the biggest blah-faced culprits is having a monotone-ass skin tone. It just says, "I'm on bed rest or something of that ilk," and even if you are on bed rest or something of that ilk, you don't have to look like it.
The solution to this unfortunate pallor is using a combo of bronzer and blush to create a flushed-face fake out. I'm using products from this
Too Faced Blushed & Bronzed Set
because I prefer a bronzer sans a lot of sparkle. I have shit skin and the glittery stuff brings out even more imperfections. I also think a matte bronzer looks more natural, because my skin tends not to glitter up. I don't bleed body glitter.
I'm not using these dudes to contour -- more for just a general glowiness, putting the bronzer where the sun would naturally hit you, if you went in the sun, but you don't because you're trying to stay forever young. (No? Just me?)
You can also use this combo on your eyelids to make them peepers pop even more. I didn't do this because I'm the worst, but it would have looked noice.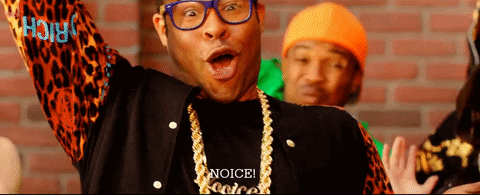 A Little Pink-ed Out Lip
A pink lip is complementary as hell to a human being's complexion. It's like taking that whole "your lips but better" idea and kicking that shit up 12 notches. Roughly. It just makes you look alive, man.
I'm using the
Sephora Collection Rouge Infusion Lip Stain in Peony
that I got in the
Sephora Give Me Some Lip
set, which I am currently super into. It's like a appetizer sampler that features really bacon-y apps. It's delicious.
This is labeled a lip stain, but it's kind of like a long-wear lipstick that FADES INTO A LIP STAIN. It's MF-ing magic.
The before is like, "Someone create a Kickstarter for this Silly Putty face." After is like, "Okay, that's a human being and I think they're alive." Upgrade!
That's the end???
Yes.
Pin It
Posted by

Shannon Ray
at 10:00 PM
No comments :

Thursday, October 29, 2015
I recently bought the
Are You Afraid of the Dark
trilogy, because how could I not, and also...
Reading these books again really brought me back to being a weird kid, reenacting the stories in front of my Stepmom's video camera. Especially my literal ride-or-die (it's basically all horseback riding) story, "Cold as Clay."
In tribute, I did a non-scary eye look inspired by this two-paged tale of terror. Okay, terror is way too strong. Curiosity? Whatever, watch if you're into it.
Pin It
Monday, August 17, 2015
My love of darkness also extends to my beauty obsessions. Don't get me wrong, I love a bright lipstick and nail polish, but I'm just DRAWN TO ROLLING THE DEEEEEEP. (Side note: I miss you, Adele. Where's that new album, homie?)
This post is all about the darkest of the darkness, and here I am wearing brown eyeliner in this picture, like a bitch. But look at those lips -- it doesn't get much darker. Let's investigate.
Dark lipstick makes you look like someone that's not to be effed with. If you want to look like you want to be effed with, you can skip ahead.
I'm not sure that fringy is a word. If it's not, I want it to be.
There are plenty of great matte, black shadows on this crowded-ass planet. Open any decent eyeshadow palette, and you'll get slapped in the eyeballs with an acceptable one.
Pin It
Posted by

Shannon Ray
at 10:22 AM
No comments :

Sunday, March 15, 2015
This might be the dumbest thing I've ever done. (I got tipsy and made a makeup tutorial, if that wasn't clear.) Watch at your own braincell risk, man.
Then watch this.
Because I'm sorry and shit.
Pin It
Posted by

Shannon Ray
at 10:06 PM
No comments :

Friday, February 27, 2015
The MAC
Cinderella
Collection came out yesterday, to the delight of thousands of women that grew up with "I-will-marry-Prince-William" fantasies everywhere. And while the collection looks as lovely as a fancy-ass crystal goblet filled with a sparkling wine that didn't even come from a box, it got me thinking* -- what MAC collections would be the very best collections? If dreaming were free, what would we want to see? What if things were fanciful with glee? (Okay, I'll stop. I don't even know what I'm doing.)
Let's just look at this nonsense.
We look so sad because that damn shadow stick doesn't exist, bb.
Okay, so this name is terrible. But don't act like you don't covet that magic dragon's eyelashes, or you a damn lie.
MAC doesn't even make haircare shit, but I think they could make an exception for this one. A bowl cut that glossy really can't be denied.
The Bluths are as glamorous as they come, and would make for an excellent line of cosmetics. Mostly because you can't spell class without ass.
If you don't want to shine bright like Lucille Number One, I won't hear it and I won't respond to it.
Because we all wish that our under-eye circles were as invisible as Egg. Her?
Tobias is easily the most colorful of the Bluth bunch, and his addition to the line would leave you tasting those meaty leading man parts in your mouth in no time.
Don't be such a waste of pretty face, and go ahead and try to top that...with a finishing spray. Cuffed capri-rolled jeans and jaunty Hawaiian shirts are optional.
Do you need your eyes to sparkle with a glean that says, "I'm a dorky white teenager that's really trying to make an R&B career happen?" It's covered.
It's hard to believe that Donna had those rock-solid dance moves and had never gotten freaky in a Burger King bathroom. Brava.
WARNING: This nail glue will cause a bond that will NEVER, EVER BREAK. DO YOU HEAR THAT KELLY? DO YOU UNDERSTAND?
What MAC Collections would you like to be plucked from you heart and brought to reality? Let's discuss the most important issue of the day.
*trademark Carrie Bradshaw
Pin It
Posted by

Shannon Ray
at 11:59 AM
No comments :

Thursday, January 15, 2015
Allure is giving away some of their January Sample Society boxes. If you want to see what's inside that bad little baby and how to win, watch this vid.
What would you do if I said "WINNING!" right now? You better say you would slap me. Bonus points if you said slap me with Amal Clooney's white satin '90s prom gloves from the Golden Globes.
Pin It
Posted by

Shannon Ray
at 12:56 PM
No comments :

Tuesday, January 6, 2015
This week is the premiere of HBO's GIRLS fourth season. I'm pretty excited, because I love the extreme levels of selfishness of everyone on this show. It's fantastic. And makes me feel good about myself. Selfish.
So for this months' Get the Look video, I decided to do a mashup look of all of the characters. Plus, you can peep my amazing acting skills. AND vocal stylings.
Sorry, Earth.
Pin It
Posted by

Shannon Ray
at 1:35 PM
No comments :

Monday, December 22, 2014
I friggin' love using double-duty beauty products. Whenever you can use something for more than one purpose, that's a good-ass deal. So I decided to make a video using only five products, and using four of those things for two things...shit, that's confusing.
Just watch the video (if you want). It will all (kind of) make sense. I'm also posting all of the products that I used below the video, just in case you're in an anti-video jail, or at your Gam Gam's, or something, and can't watch.
Here are the details, for you non-watchers:
Product #1 -- Kat Von D Lock-It Tattoo Foundation in Light 48
on my face. (Uhhh doy)
Product #2 -- Urban Decay Eyeshadow in Naked
on my eyes and brows.
Product #3 -- Benefit Hoola Bronzer
under my cheekbones, on hairline, and dusted across nose and jawline. Also on the crease of my lids.
Product #4 -- Makeup Academy Color Intense Lipstick in #258 Pansy
is the ol' lips and also used as a cream blush.
Product #5 -- L'Oreal Voluminous Miss Manga Mascara in Blackest Black
is used on a flat brush as a baby eyeliner and as a mascara, of course.
Do you have any double-duty makeup products? Tell me all the things.
Pin It
Tuesday, December 9, 2014
It's the holiday season, FOR REAL for real. I know this because I got all up on a
National Lampoon's Christmas Vacation
hair and makeup tutorial this month for my Allure Insiders video. If you're into looking like a minx-y Beverly D'Angelo, watch away.
Now I have to go, because I have bought exactly ZERO gifts for ZERO people. Sorry I'm the worst, friends and family.
Pin It
Posted by

Shannon Ray
at 11:59 AM
No comments :

Thursday, November 27, 2014
Remember this graphic? Probs not, because I only used it once. I had big-ass plans to do a help column (section? I should know this) on this blog to remedy beauty issues, then I got shitty and only did it once. What can I say?
I'm still the same ol' G
.
So here I am to make semi-amends by helping my sisters (and brothers) that have told me "I HAVE NO IDEA HOW TO APPLY EYELINER IN VARIOUS FORMS," and then run away in shame. Hide no more, my friends. It's not happening anymore. Not on my watch.
Shall we delve?
The "I Can't Draw a Straight Line on My Eye" Crew
Listen, I kind of feel you on this one. I personally can't draw a straight eyeliner line on an eyeball with a pencil unless I pull my eyelid. Like the old school, totally gives you wrinkles style. It's not cute.
So the great alternative, easy-like-woah way to define your eyes is to do a slightly smudgy line. You have a couple of options as far as products to use on this one. I MUCH prefer a gel/cream eyeliner and brush combo because it's easier to control, but you can also use a creamy (gag) pencil and your finger. Or brush. You know my style -- do whatever the eff you want.
If you're using the cream/gel liner and a brush, it's ridiculously friggin' easy. Just wiggle the brush into your upper lash line, moving along the length of your eyelid, from the outside in. SO DAMN SIMPLE.
If you want to work the pencil eyeliner, hold it against your lashes and make little dots across your lash line. Then lightly smudge the dots with either your pinky or a flat brush to connect the dots (har har) into a single, smoky line. Now you're all defined-up, eye-pulling and straight lines be damned.
The "What the Hell is a Waterline?" Squad
Waterlines are notoriously difficult to deal with when it comes to eyeliner. They're like the (alleged) Katherine Heigls of the beauty world. And because of this, I will only use gel or cream liner to line my bottom waterline. I just stays so much better.
I've been using a Sephora waterproof cream liner forever (ever), but when I went to replace it, I found that it's been discontinued and replaced with this gel liner. And this new liner is straight Meh City, USA, but it's still better than using a pencil liner. That's how much I hate pencil liner on my bottom waterline. I'll take 'meh' over it.
For the bottom waterline, just pat on a waterproof gel/cream eyeliner with a thin, flat brush. If you're oily, or have juicy eyeballs, top with black eyeshadow to keep that shit in check. I promise it will cut down on the bleeding of the liner and keep you from looking a crazy mess.
On the upper waterline, press the liner into the lashes from underneath with your choice of beauty weapon. Make sure that you wiggle the liner a little to get in between the lashes. You don't want weird spaces popping up in there. It makes your eyelashes look patchy, and homie don't play that nonsense. This little trick will make you look like you have a bazillion lashes and also somehow more awake. I don't know why. I'm not a scientist.
The "Cat-eye Eyeliner is Too Hard" Homies
Hey scared-of-cat-eye friend, guess what? I USED TO BE YOU, MAN. I didn't know how the hell to draw on a winged line to save my damn life for a long-ass time. Then my cousin, who is the type to wear cat-eyes every day, showed me this triangle trick many a year ago, and that shit promptly changed my eyeliner life.
Here's the big secret -- don't just draw some weirdo line coming straight off the side of your eyelid and call it a day. Instead, draw a line angling toward the end(ish) of your eyebrow. It can be straight or swoop-y. It's your world. Then draw on a line from the end point of that first line, back to your lash line. Now fill in that shape. The last step is to line your lash line, from either the very inner corner of your eye or the start of your lashes, and connect it to the shape you have drawn. You can make the lash line line (???) as thin or as thick as you want. Remember? Do whatever your eyeballs tell you.
Okay, that's all I've got. I think I've covered all of the bases and their bases. If you've got more eyeliner issues, please let me know if I can help. Maybe it's something that I've never even heard of. That would be kind of dope.
Also, tell me your other beauty problems that you would like me to (attempt to) solve. Or non-beauty stuffs. Maybe I can help with that, too. I'm a great listener.
Pin It
Posted by

Shannon Ray
at 7:29 PM
No comments :

Tuesday, November 11, 2014
It's almost time for The Hunger Games: Mockingjay, Part 1 (??? I don't know the format of these titles). Whatever the hell you want to call it, I'm excited about it.
If you want to relive the heyday of the Capitol (I don't know, maybe you're all #TeamPresSnow), watch my Allure Insiders video for a makeup look inspired by the Capitol. But wearable-ish. May the odds be ever in your favor, and all.
Pin It
Posted by

Shannon Ray
at 10:58 AM
No comments :

Wednesday, October 22, 2014
I did a combo video today. Like those gross pretzel-with-fake-pizza-cheese things, but hopefully 100% less gross. And more pizza-y.
It's one part easy Fall makeup tutorial, one part mini haul for
ColourPop
, one part rambling river mouth. (How many parts are there? It's unclear, much like my trains of thought.)
Here are the lip colors I talked about, in a collage where they look eerily similar. They are in fact different.
Here's
the top shade and
here's
the bottom. See? Totally...different.
And as promised, here are swatches and close-ups of the shadows. Pretty amazing, right? You can check out all the available shadows
here
.
I have to go do some shit. AKA this:
Pin It