I'm going to New York for the weekend, and I'm pretty f-ing excited. I get to see two of my favorite friends, and I sold my
Britney Spears tickets
to buy my plane ticket, so I plan on livin' it up like Ja Rule and shit. That means that I need to be very, very well-packed. I'm not leaving any favorite beauty homies behind, regardless of weight. I NEED ALL OF MY THINGS.
There are a few interchangeable beauty products that I'll just grab whatever feels lightest and easy, but the following guys are non-negotiables. You can see why I have to check a bag. And pack all of my shoes in my purse.
Skin-y Not Minis
I have assembled a motley-ass crew of skin necessities as of late. I've begun using Retin-A again (more on that another time), so I've really been trying to find the perfect moisturizer to use to curtail that damned, dirty peeling that comes with using the ol' A. So I don't have a favorite right now. It's been more of a favorite rotation-ish.
But I have been completely vibing on this
Elta MD UV Shield SPF 45 Oil-Free Sunscreen, which is NECE-MFing-SSARY when you're using Retin-A. Like, I even wear it if I go out at night just in case. And this stuff is pretty bomb. It's oil-free (so you can use it over the moisturizer du jour) and doesn't make my eyes feel crazier than a Craisin™.
I also have to bring my Nivea Creme because I can't be caught unawares if I happen to put on some kind of dress/skirt apparatus. You know I'm not about that non-shiny-exposed-leg life.
And because I currently live in an actual damn desert, I'm preparing for a humidity-meets-skin oil freakout when I hit the East Coast. That's where the Urban Decay De Slick comes in. It's actually not my favorite setting spray, Model in Bottle holds that place in my dark and oily heart, but I have the older packaging that's made from glass. Homie don't play with putting glass in a suitcase. I have a very deep-seated fear of broken glass (we'll talk about that another time, too), and I refuse to risk that shit. So this'll do, pig. This'll do.
Shower Powers
I have another weird thing that I've been dealing with lately. (I know, I know; shocking stuff.) I feel like my hair is thinning. It's probably not, and I should just chalk this all up to a bathroom with weird lighting and neurotic brain wrinkles, but it's my current (possible) real life deal. I'll get into this more another time. I have a lot of things to tell you about later, clearly, but in the meantime, these things have been my maybe hair saviors. If I need them. Which I might or might not. I'm not sure. HALP.
I bought this
Bioinfusion Daily Volume Shampoo
a couple weeks ago, and I think I love it. (I told you, these are confusing times.) This is apparently a brand that's made for and by Walgreens, and I can't even hate it a little. I don't know that it's going to cause my scalp to sprout more strands, but I'm lathering up with hope in my heart.
I snatched up this
Lee Stafford Breaking Hair Treatment
on accident, while I was trying to buy some other crap, but I ended up LOVING THIS STUFF LIKE NO OTHER.
Like it's no ordinary love
. No ordinary love. You use it between your shampoo and conditioner, and it makes your hair feel like a baby unicorn angel's cashmere baby blanket. Or close.
For conditioner, I've been on that
Not Your Mother's Way To Grow Conditioner
tip. I also have the shampoo, but you can see that I've been busy being stuck on the Bioinfusion. This conditioner is not crazy heavy, but it moisturizes like woah. The instructions say to massage into the scalp for two to three minutes, but I can't really go beyond a minute or so. I must have the strength of a fetal deer, paired with the oil production of a seal's coat. It's a great life.
I'll
KIT
re: how all of this mess of a regiment works in the long-term.
Save My Damn Hair
Speaking of hair, I'm not even finished. There's more to my ridiculousness. I have to style this mess in some form or fashion, so let's deal with all of that.
When I get out of the shower, I'm all about being able to brush through my tangles sans maximum hair-ripping-out-age. For that, I turn to a combo of
Unite 7Seconds Leave In Conditioner
and
Josie Maran Argan Oil Hair Serum
. These cats are like He-Man and She-Ra for hair saving. Or
The Power Team
, without the phone book ripping. You know, powerful and stuff.
After my hair is dry and styled, I like to add more texture and volume. I use
Bumble and Bumble Dryspun Finish
pretty much on the daily, even though it's freaking spendy and I really should save it for special occasions. Whatever. I'm really living la vida loca.
I also tend to hit up my roots/bang area with
psssst! Instant Dry Shampoo
to pump up the volume (
dance dance
) and keep the front of my hair from getting all greased up. It's fairly cheap and it smells better than any other dry shampoo, so I'm into it. Being oily 4 lyfe is superduper fun, man.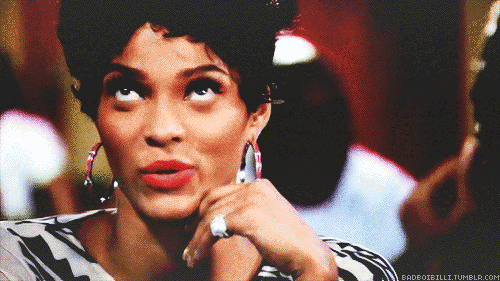 I'm now taking bets on how much you think my bag will weigh. I'm going with 1.7 billion pounds. Minimum. And I'm not even taking into account the weight of a hairdryer, curling wand and flat iron. I'm completely screwed.
What are your must-pack beauty items? Tell me more things I should bring. It's all whatever at this point.
Pin It