I am not slut-shaming here when I say that this is too much, Stefani. I've worn some of the whoriest whore outfit in my day, including wearing a shirt as a dress. Ain't no thang, man. In current times, this a little more my speed, but I still feel where you're coming from:
But here's where this all swerves a sharp left for me -- I CAN'T EAT PIZZA WHEN THERE'S AN ASS CHEEK EXPOSED IN THE ROOM. It's the same reason that you won't find me at an all-you-can eat cinnamon bun buffet at a strip club. If I'm a hair (sorry) from seeing a cooch or a b-hole, I just feel strange tearing up some grub in the same room as another person's exposed bathing suit areas. Call me old-fashioned.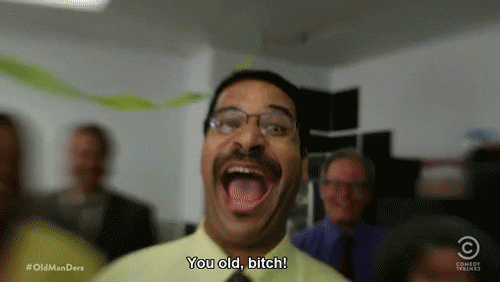 Conversely, this doesn't bother me in the slightest:
You're clearly at a bar of some sort. Show them Ts, guh. Live your life.
Am I insane with this logic? Do you guys mind eating next to somebody's pair of Mr. Cheeks?
Pin It