Lady Gaga
tweeted
this weekend about going to see Brit Brit's Vegas show, and later posted this picture of the two of them (ALLEGEDLY) on her website. But something is really, really weird here...
I feel like I'm looking at either a) celebrity impersonators, or b) a Britney Spears and Lady Gaga wax figures shoved next to each other. I call shenanigans on what is being called Brit's face. NOPE. This whole picture feels like ten pounds of weirdness shoved into a creepy five pound bag.
Go call the guv-nah
, because this sh*t is fishier than the Little Mermaid's birthday party guest list.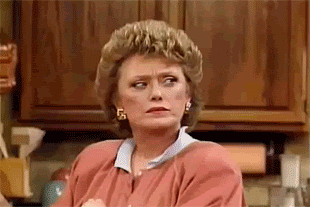 This isn't even the end of the celebrity strange. Here's the odd combo of Leonardo Dicaprio (in that f*cking HAT), Bradley Cooper (looking straight mid-2000s), and Lenny Kravtiz (wearing a possible choke collar).
This picture is just begging for a game of bang, marry, kill, so shall we? Here's what I'm thinking:
Bang -- Leo, because I wouldn't want to live with him. He seems like he would be really particular about where you put his dumb hats and would have a refrigerator filled with only roasted star fruit, or some sh*t.
Marry -- Lenny. He's hot, seems pretty cool and non-irritating, except for the fact that he's hanging out with these two.
Kill -- Bradley, because I just have a feeling about that homeboy. He always has semi-to-full douche face. And he goes by BRADLEY.
Now you guys play. What are your choices for bang, marry, kill? And is Britney's face looking super un-Brit-Brit-like, or am I insane in the mf-ing membrane (again)?
Tell me all these things.
Pin It