I feel like I've been a
Never Nude
lately. I've been sitting around, blabbing my big dumb mouth about nothing but bright/dark/bold/any other adjectives that mean non-natural-color lip products, and I've been completely neglecting all of the naked ladies of the world. And I actually love the naked ladies.
As much as I flaunt the hell out of crazy-color lipsticks, I'm actually more of a nudist lip type of chick on the daily. I've tried roughly 3.7 billion (lies) nude lips through the years, and I've accumulated a decent arsenal of the "your lips but better" mouth jackets in every kind of formulation, from matte to gloss. So, no matter your preference, I've got you, boo.
The Mattes
Let's start with the seriousness. Matte nudes pack the most color (non-color?) punch, but they're also the thickest and make your lips look the most like a wrinkle circus. I live my life not giving any shits, so that doesn't bother me, but I'm sure some mofos have feeling on this.
My favorite nude mattes are the
NYX Soft Matte Lip Creams
in Stockholm and London. Stockholm is more of a pinky nude, and London is more of a beige. They run about $6 each, so bonus points for not costing a bazillion doll hairs. (P.S. You can also mix the two of these together, and it's kind of a slice of perfect pie. In my eye. I can't even lie. *snaps for poetry*)
The Gloss
Maybe you hate matte lips. Maybe you're more of a shiny type. That's okay, I'm only slightly judging you silently. Like, three percent. It's fine. To keep it completely honest, I actually use this gloss the most out of anything I'm talking about today, because it's easy and I can put it on sans mirror.
Tarte LipSurgence Lip Gloss in Exposed
is the perfect sheer pinkish nude gloss. It's also kind of minty, so if your lips are thirsty and parched, this will be your shit. I'm always thirsty and parched, so this is, in fact, my shit.
The Department Stores
I also have a couple higher-end nude favorites that fall into more of the more traditional lipstick variety. They really vary in color, too, so there's that.
The
Clinique Chubby Stick Intense Moisturizing Lip Colour Balm
in Curviest Caramel is pretty bomb. If I didn't think that the word "creamy" was gross as eff I would call it creamy. Because it's creamy. Creamy. It's also a deeper shade than most of the other products I've featured, so if you have a darker skin tone, this will be a damn dream on you, dream box.
MAC Lustre Lipstick
in High Tea is my other department store homie. Side note -- I've had this lipstick for YEARS and until this very second I thought that the shade was called "Lustre." Nope. I am so dumb. Anyway, it's great and blah blah blah I love it. I need to go read all the Encyclopaedia Britannicas.
The Drugstores
Don't think that I forgot about my thrifty sisters. These drugstore babies are nothing to scoff at. Also, please don't scoff at things. It's rude. I'm slowly morphing into an Emily Post etiquette blog. Ha. No, I'm not. I SCOFF AT THAT.
In fact, the
L'Oreal Colour Riche Colour Caresse Lipstick
in Sheer Linen is probably my favorite color of all of these nude dudes, so take THAT expensive stuffs. And the texture is pretty sheer (uh, no doy) and moisturizing. It's well worth the dough.
In other L'Oreal news,
L'Oreal Colour Riche Lipstick
in Fairest Nude is no slouch, either. I like this lipstick because it almost has a tiny lilac flair. And it's not shimmery. It's kind of weird for a nude, which speaks to me as a weirdo.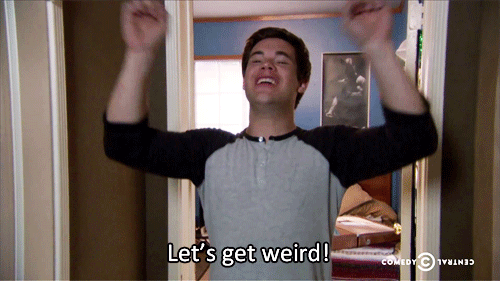 Let's get nude! On our lips. I'm actually wearing pants. What are your favorite nude lips? TELL ME ABOUT ALL THE THINGS.
Pin It