I was 100% fully prepared to
hate on
this
Whitney
biopic from Lifetime. This is a really tough story to tell, about one of America's vocal treasures, and it's not like that network has a
stellar rep
when it comes to their
tell-all
celebrity biopics
. So I was expecting straight-up horrible shit before I watched this.
BUT I WAS WAY WRONG, MAN. This looks really pretty frickin' stellar. Here's why I think this biopic might actually really, really work.
#1 -- Angela Bassett is directing.
And if you don't know that Angela Bassett can do no wrong in my heart, now you know.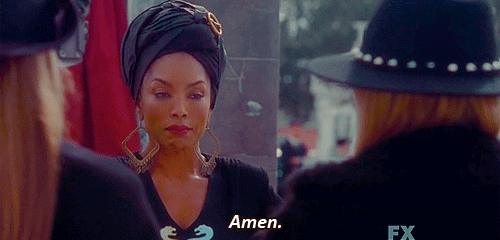 #2 -- Ms. Houston is being played by Yaya from America's Next Top Model.
And that show is my shit, even though it's one of the most ridiculous things on earth. (I love you, TyTy.) But I don't think that Yaya going to butcher this thing, because this reads very Whitney to me.
#3 -- The wigs aren't horrible.
Whitney went through many hair changes over the time that this movie covers, and I saw very few bad wigs with my eyeballs.
Bravo.
Now we'll all be waiting to exhale until the premiere of
Whitney
on Lifetime on January 17th. (Sorry, I had to.)
Pin It